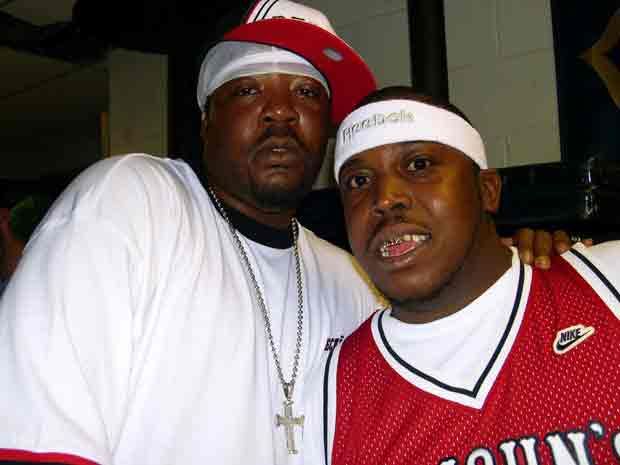 Last night I went to see M.O.P at Jazz Café, a show I'd been anticipating since missing their gig last August. I was going to write a review of the show, but sadly it was let down by the most pitiful display of sexism I've seen in a long time. So instead, here's an open letter to their DJ…
Dear I-don't-give-a-fuck-what-your-name-is,
You are an embarrassment to Hip Hop. Your comments last night were pointless and disrespectful. It started off light-hearted when you observed a higher ratio of women than normal and joked that it was not a Rihanna or Justin Bieber show. Ha, funny. You're clearly a better comedian than you are a DJ. Moving on, you later stopped the M.O.P show to 'cater to the ladies' by playing Beyonce's Crazy In Love. Dickhead. If I wanted to see an RnB show, I would have bought a ticket for one.
You continued to crack jokes and play mainstream RnB-tinged Hip Hop for several tracks. I'm curious to know what those records were doing in your crate, since by owning them, you clearly have more commercial taste than I do. You seemed to have them lined up and ready to play, which suggests to me that you probably were in a bit of a Beyonce mood, while everyone else in the room was in a Brownsville state of mind. The fact that Billy Danze eventually told you to drop it, suggests that he doesn't share your sexist views therefore my criticism is aimed solely at you.
There are a few reasons I can assume you behaved this way, maybe the M.O.P groupies ain't showing you no love, maybe you failed as an MC so grab any opportunity to chat shit on a mic, maybe you're not confident in your own sexuality, who knows? Either way, it's 2011 and women can listen to the rawest Hip Hop that they want to.
I've been a fan of the genre since I was 8 years old. I've been going to Hip Hop gigs since I was 15. I've seen the shock on men's faces when I say I like artists like Jeru Tha Damaja, Masta Ace, Boot Camp Clik and not Ja Rule. Hip Hop is not a women's world; I understand that, I've seen Ghostface encourage girls to shake their arses on stage. But your sexist behaviour was uncalled for. Who said that you could dictate what music women like?
Ears don't conform to gender. Assuming that women like Beyonce and men like M.O.P is like assuming all cats are female and all dogs are male. You should be glad that women come to M.O.P shows or do you prefer sausage-fests? I paid good money for that show, but apparently my money isn't good to you. In that case, take your geriatric self back to Brooklyn and please don't come back.
As a side note, only shit DJs play the intro to the best M.O.P songs then change records before the first verse even starts. Step your game up.
Fuck you,
Lily.