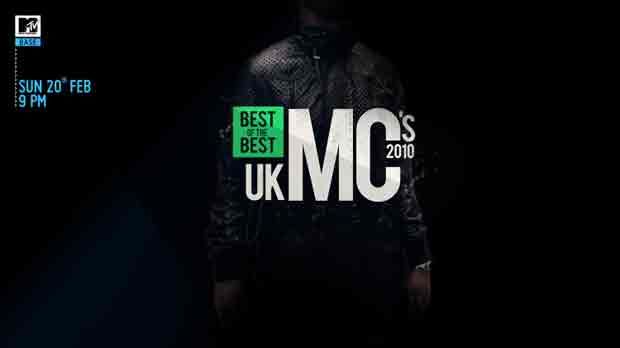 Last night a controversial debate went down for MTV'S Best Of The Best: UK MCs 2010…
A panel of industry insiders got together to debate the best UK MCs in 2010. Based on the US countdown, Best of the Best, which took place last year, chart and underground success, popularity, impact and influence on the scene, critical acclaim, MCing ability and other factors were all taken into consideration. 1xtra's Vis hosted the show alongside DJs Ras Kwame, Charlie Sloth, Logan Sama, Elijah Butterz and Stanza, Journalists Chantelle Fiddy, Hattie Collins and Joseph 'JP'  Patterson, The Jump Off owner, Ara and presenter, Donatella who settled on the following list:
10. Chipmunk & Lowkey
9. D Double E
8. P Money
7. Devlin
6. Giggs
5. Wiley
4. Pro Green
3. Skepta
2. Dizzee Rascal
1. Tinie Tempah
Following their 2010 beef, it's ironic that Chipmunk & Lowkey both tied in 10th position. Many debated whether Chipmunk should be included, but thanks to his features on Game Over and Pow 2011, some felt that his lack of releases was not an issue. One MC that was unhappy to have been left off the list was Ghetts, who openly stated his disagreement via Twitter. Feeling angry with the panel for not including him, Ghetts announced that he would be calling out all the judges on a track, Who's On The Panel.
Certain members of the panel angered him more than others, "Logan hattie Collins donnatella out of all you the only person who kept it 100 was Charlie sloth and I've never even met him wow." He told Logan Sama not to ring his phone, before mocking him via Twitter, ""@djlogansama: But in other news. I bet my hair looked fucking glossy under those lights. Owwwwwww"<<<fool hope u wake up wid alopecia." JME took a calmer reaction to the result of the show, "Anyway, the aim is to keep our music underground forever, otherwise it loses its magic. So im not surprised they dont know about man."
Two members of the panel defended their choices, but pointed out they had also rated artists who deserve a special mention, as well as ones to look out for but it had been edited out. Charlie Sloth tweeted, "Koke, wretch32 and sway + others were all on my list for this MTV thing. +black the ripper was my one 2 watch!! MTV done a good job though!" to which Joseph Patterson responded, "@CharlieSloth That's the only thing I wanted in the edit. The ones to watch list at the end. People just think it was a commercial thing." Look out for the uncut version of the show which should be appearing online soon.
After the show, This Is Max Online published the original list, which was changed the day before filming in order to include two of the scenes biggest names. Both Dizzee Rascal and Chipmunk were not included on the original list, but after much discussion, it was decided that they would be added. As a result of the changes, two names were removed from the list: Wretch 32 and Maxsta.
Original list:
10.Maxsta
9. Giggs
8. Professor Green
7. Wretch 32
6. Devlin
5. D Double E
4. Wiley
3. P Money
2. Skepta
1. Tinie Tempah
Originally published by SB.TV