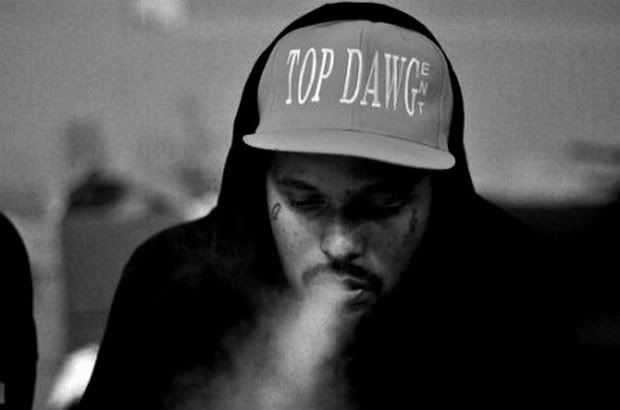 I remember once hearing someone say that the realest lyric they'd heard that year came from Waka Flocka (save your LOLs) on Hard In The Paint. The line was, "When my little brother died I said fuck school." In a genre known for braggadocio, bitches and weed, observations of life and death tend to be constructed differently with less romance and more honesty.
A recent example comes from ScHoolboy Q on Blessed when he says, "Now how the fuck I'm supposed to say this? You see my n**** just lost his son while I'm here huggin' on my daughter. I grip her harder, kiss her on the head as I cry for a bit, thinkin' of some bullshit to tell him like, "It'll be OK, you'll be straight, it'll be aight'. Man fuck that shit, whatever you need yo' I got it'. Whether it's money or some weed or puttin' in work, fuck it then I'm ridin'." The beat remains bare only for the heavy drums to appear as he brings anger into his voice with 'Man fuck that shit'.
Though the extract displays a scene of fatherhood, Blessed acts as a ode to the strength of friendship. To me, it's a perfectly constructed song reflecting on the positive things in life and reminding yourself that things are always better than they could be. With the hook, "You really think about it could be worse my n****. Don't stress my n****… we all blessed my n****," he forces you to see why your life is good. ScHoolboy demonstrates how good life can be simply by offering a taste of how bad it can be. He has skills.
There's nothing sadder than the death of a child. And each time I hear the quote it forces me to pause what I'm doing. The first time I heard it, my chest hurt. The second time, I got chills. It's weird that an ability to discuss difficult topics helps me define someone as 'real' but I feel the ScHoolboy lyric is one of the realest I've heard. The fact that he displays the intimacy between him and his daughter and points out that he cries over the news shows that he's not afraid of showing emotion.
Maybe being female causes me to see deeper into his words as by human nature I am conditioned to be more maternal but from a human perspective, I admire him for addressing such a difficult topic. What do you say to your friend when their child is taken from them. I know I'd struggle massively. Fuck knows how I'd look at my friend if they lost something as precious to them as their baby. When I heard his lines on Blessed, I was immediately reminded of This Can't Be Life on Roc La Familia and how Scarface recited lyrics of the same type of situation, his voice cracking as he expressed his disbelief.
ScHoolboy Q's quickly becoming one of my favourite rappers.
Buy ScHoolboy Q's Habits N Contradictions here.