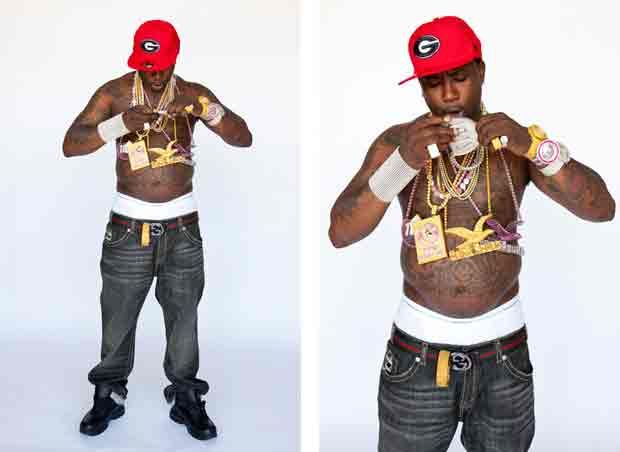 As the rap world begins to recover from the sight of rapper, Gucci Mane, with an ice cream tattooed on his face, rumours explaining why he got the tattoo are spreading.
Placed on the right hand side of his face, the tattoo shows a cone with three scoops of ice cream. Lightening bolts surround the ice cream, with Gucci's catchphrase, "Burr" written between bolts.
The rapper's spokesperson explained the tattoo's meaning, saying, "It's a reminder to fans of how he chooses to live his life," she said. "Cool as ice. As in 'I'm so icy, I'll make ya say Brr.'" The tattoo is modeled on a chain that Gucci has worn for years.
But other rumours circling suggest that Gucci's tattoo could have more to do with his gang affiliation. When rappers join gangs, they are often encouraged to prove their allegiance to the gang through tattoos and other techniques. Apparently several rappers have been pushed into these facial tattoos through their gang connections. How many can you think of?
Originally published by SB.TV