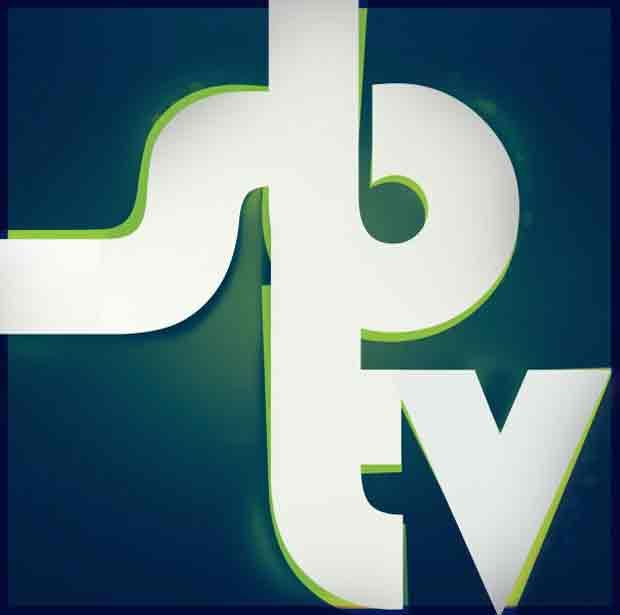 As the dust settles on 2010 and a new decade begins LILY MERCER has been looking back at a few of the big stories of the last year, and briefly ahead to what lies in wait for 2011…
2009 saw grime infiltrate the UK music scene, with Tinchy Stryder and N Dubz picking up number one singles. But 2010 saw grime happy slap every other genre as countless MCs stepped onto the main stage from Tinie Tempah to Professor Green.
Pro Green took his Jump Off battle rapping experience and flipped the script as he toured with Lily Allen and topped the pop charts. But it was Giggs who remained the 'ardest with Let Em Ave It. He also managed to scoop up a BET award in the process, not bad for a boy from Peckham. Giggs joined Tinchy Stryder to announce the game was over, bringing in Tinie Tempah, Devlin, Pro Green, Chipmunk and Example for back up. The grimiest girls held their own next to the male spitters, as Mz Bratt, Lady Leshurr Lioness, Ruff Diamondz, Adot, Envy, CherriV, Baby Blue and RoxXxan jumped onto the remix.
One of 2010's biggest bangers was Tinie's Pass Out, which took over London's clubs and also introduced the world to Labrinth. The singer/songwriter/producer signed to Simon Cowell's Syco before releasing his debut, Let The Sun Shine. Skepta made a mark on the US with Diddy's Hello Good Morning (Remix) while his brother JME informed the world that CD is dead. Devlin proved he's Dagenham's finest with his debut album, Bud, Sweat and Beers, which was certified silver by the year's end. Wiley released his zip files, parred just about everyone then took a back seat while his crew Roll Deep topped the charts and performed at the MOBOs.
This year's X Factor contestants divided families and friendships as Cher Lloyd and Wagner irritated viewers as much as they enticed them. One Direction made grown women turn into giggly little girls, while Rebecca grew into a confident songstress. But it was Matt Cardle who took home the prize by hitting the high notes week in, week out.
2010 was a quiet year in hip hop with Lil' Wayne residing in Rikers, but Kanye West helped liven things up. His arrival on Twitter went down a storm with tweets like "I'm ready to get out of my own way. The ego is overdone… it's like hoodies" and "I specifically ordered persian rugs with cherub imagery!!! What do I have to do to get a simple persian rug with cherub imagery uuuuugh". While Kanye's constant ranting and boastful statements were distracting, it was Weezy's female sidekick, Nicki Minaj who really kept us entertained. With her striking looks, Lady Gaga-esque outfits and a bumper you could rest a plate of Nando's on, Nicki was a welcome distraction. A bit too welcome for one of the veterans of the rap scene – step forward the Queen Bee, Lil' Kim. Kim attempted a return to the scene by digging her claws into Nicki, but Ms Minaj stayed cool and collected.
Their bitchy comments were nothing compared to some of the other tussles that erupted in 2010. Wiley threw his toys at everyone from Chipmunk to Tinchy Stryder. There was also 50 Cent v Jay Z, MC Hammer V Jay Z, Dipset V Kanye West, Young Jeezy v Gucci Mane, Young Jeezy v Rick Ross keeping us entertained with their public slanging matches. The US criminal system was kept busy as T.I came out of jail only to go back in just before Lil' Wayne was released in November. DMX also went back to jail. Again.
It was a big year for musical children, with Justin Bieber earning cult-like status. Then Willow Smith taught the world the importance of whipping your hair back and forth, making everyone that was in school at the age of 10 feel like a wasteman. She very nearly became the youngest female to get a UK Number 1, but was beaten to the spot by Matt Cardle.
It was a crazy year for SB.TV. Who would have thought back in January that our team would meet the Prime Minister or fly to the Middle East? Our content multiplied as we brought you more F64's, plus A64's, Bars For Days and the Producers House series. Season 2 of the F64's kicked off with a vote for the Top 10 of Season 1. Black the Ripper's was rated the best, with Chipmunk and Wretch 32 following close behind.
SB.TV also brought you interviews with some of the hottest artists in the industry, from songstresses Kelly Rowland and Alexis Jordan, singers Trey Songz and Sean Kingston, rappers Drake and Wale, DJs Trevor Nelson and DJ Whoo Kid, MCs D Double E and Giggs and reggae acts Mavado and Gyptian. Not to mention the exclusive interview with locked up MC, Crazy Titch.
We brought you fresh and exciting music from the UK and overseas. But if you thought 2010 was good, you ain't seen nothing yet…
Originally published by SB.TV