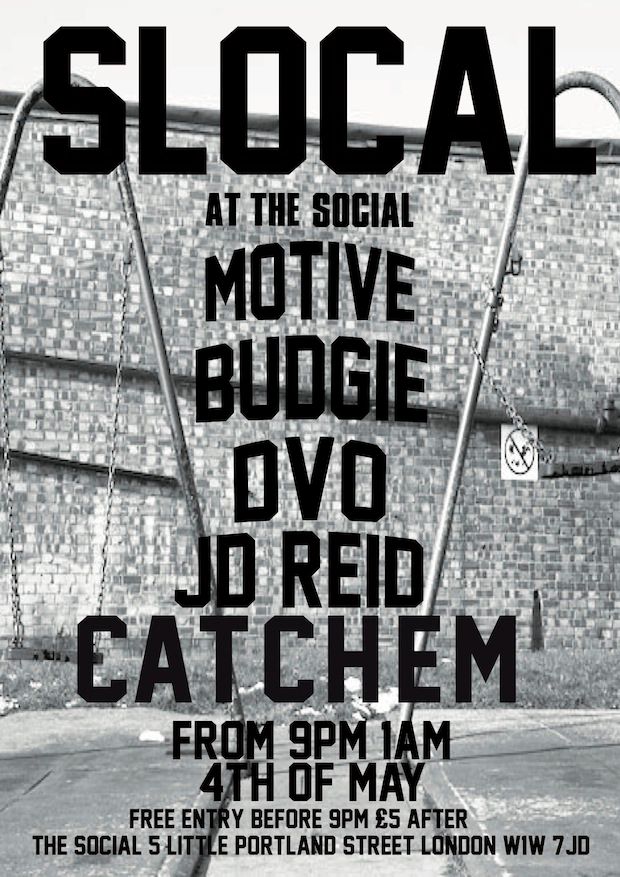 THE SOCIAL @ 5 LITTLE PORTLAND STREET LONDON W1W 7JD
SLOCAL – TO BE ON YOUR JOB, GRIND, HUSTLE 24/7 OUTCHEA
Be there.
Making its long awaited return is the second instalment of Slocal At The Social. The event's creator ItsNate, performed at the debut show and tore the stage down. Good times were had…
West London's very own stout master Catch'Em. The MC is known for his witty detailing of bad bishes and Gut gangin, will be performing an extended set, of acclaimed mixtapes such as The Rum Cream Diary, Wray & Roll-Ups, Baileys & Blunts as well as others.
Catch'Em rarely takes days off, so its only right he is headlining at Slocal. The talented rapper has appeared on respected sites such as MTV, SB.TV, Grime Daily. He will be bringing the noise just after dropping his recent heater 'Candy In My Drink'.
JD Reid, Budgie, DVO and Motive will be responsible for the for audio dope on the night.
See the video of the SLOCAL #1