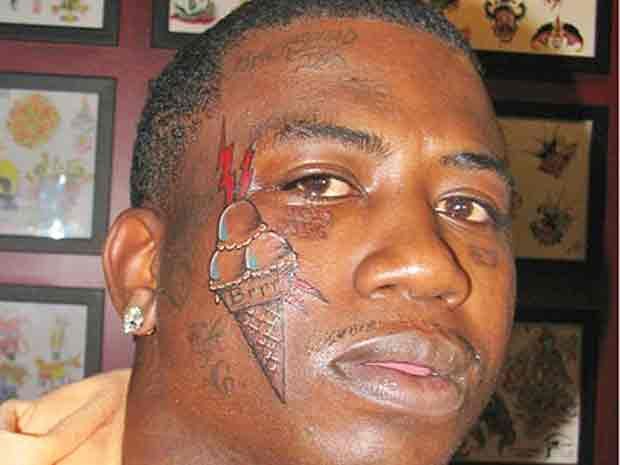 Gucci Mane has got many people wondering if he should have been let out of that psychiatric institute so soon…
What did he do you ask? Son got an ice cream tattooed on his face. An ICE CREAM! We're not quite sure what message he's trying to promote with the new addition to his ink collection, but we do know it looks dumb.
Gucci's known for his outlandish taste. He's regularly spotted in furs, Gucci clothing and iced out chains. Only a few months back he was seen with a diamond encrusted ice cream pendant hanging from his chain. But clearly that wasn't enough for Gucci and he needed the tattoo on his face to keep his three teardrops company.
Gucci committed himself to an Atlanta mental institute earlier this month to avoid jail time after he was arrested in November for a probation violation. He checked out on Monday, announced he would be dropping a new mixtape and then got inked. Maybe he should've stayed in there a bit longer…
Originally published by SB.TV