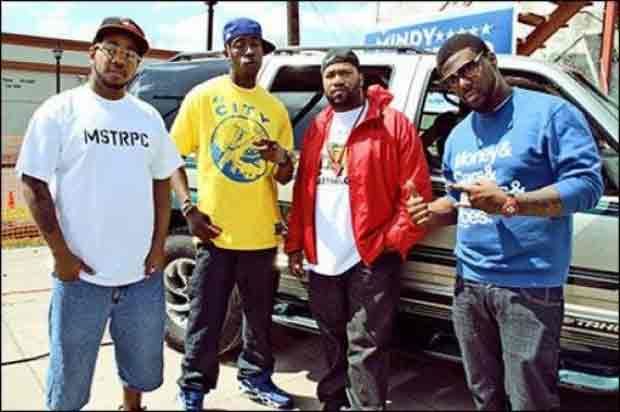 Hip hop's newest super group is causing confusion and they haven't even released their first track yet…
Consisting of Freddie Gibbs, Bun B, Chip Tha Ripper and Chuck Inglish, their collaboration got the press talking before the group name was been confirmed. Since the video for Oil Money dropped, there has been a buzz about the four MCs teaming up, but if Gibbs' comments in a recent interview with SB.TV are anything to go by, much of the information circulating about the group is based on rumours.
Featured on Gibbs' Str8 Killa EP, Oil Money gave listeners an idea of what to expect from a collaboration as the slow flows of Bun, Chip and Chuck contrasted with Freddie's double-time rhymes. For months now, there have been whispers building about the four rappers teaming up, then out of the blue, Chicago based blog, Fake Shore Drive announced the 'new' formation, incorrectly stating that both members of The Cool Kids would be in the group and playing down Bun B's role.
Andrew Barber said, "I'm very proud to introduce the world to Pulled Over By The Cops, the new hip-hop supergroup consisting of Chuck and Mikey of The Cool Kids, Freddie Gibbs, Chip The Ripper, production duo the Blended Babies and sometimes Bun B." The information was quickly picked up on by other US based websites, including Hip Hop DX.
The title, P.O.C (Pulled Over by the Cops), has been thrown around over the web during the last few weeks. However, when asked about their progress, Gibbs' asked, "Is that the name of the group? I don't even know." He went on to say that while the project is in the pipeline, it's hard to pin all four of them down due to their busy schedules. In regards to the name, ideas have been thrown around, but nothing is confirmed.
At SB.TV, we're eagerly anticipating music by the group and will be sure to keep you informed of their genuine movements instead of hyped up rumours.
Originally published by SB.TV