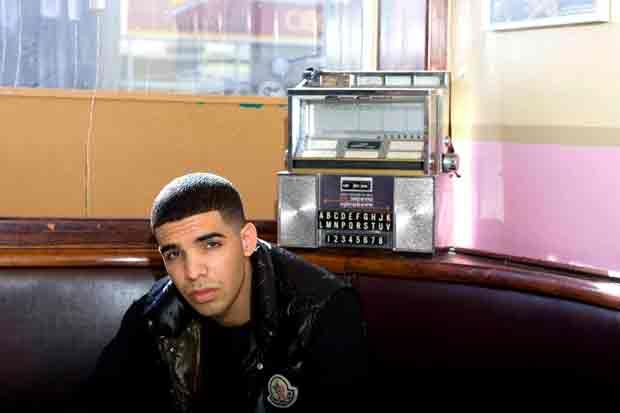 He may be considered one of the best rappers working today, but it seems Drake is getting a little too big for his boots. On his recent trip to London, he spoke to Tim Westwood about plans to do a collaboration album with Lil Wayne, but couldn't help making a dig at Jay Z and Kanye West.
The album was being discussed before Wayne's brief stay behind bars, and since his release, they have recorded one track. But Drake's not happy about a certain duo's plans to release a collaboration album this year. The Canadian rapper went on Westwood's show and hinted that him and Lil Wayne had the idea first.
Drake told Westwood, "I heard some other guys are coming out with an album also… there are two other rappers that are coming out with an album together. I don't know where they got that idea, but…." Westwood tried to tease a more direct statement from Drake, saying, "I'm very slow, could you just break it down a bit simpler for me? … You mean the older guys?" But Drake seemed unwilling to commit to the shot he was firing. He replied, "I didn't say that. They look young to me in their movements."
Drake has worked with both rappers in the past, but his comment could be aimed more at Jay Z than Kanye, following suggestions that Jay's H.A.M lyric, "These rappers rap about all the shit that I do really / I'm like really half a billi n**** / Really you got baby money" was aimed at Cash Money boss, Baby. His protégé, Lil Wayne is famous for announcing collaboration albums, then never completing them so it's likely Drake will now be added to the list alongside Juelz Santana and T-Pain.
Many artists have teamed up to record together this year, including Nas and Damien Marley. But fans of underground hip hop have come across countless collaboration albums over the years, particularly from MF DOOM and Murs. Drake and Lil Wayne's concept is nothing new.
Here's a bit of advice for Drake: If you don't want someone to go steal your idea, don't go around talking about it. Remember what Georgia LA told J. Cole about Internet mind stealers?
Originally published by SB.TV