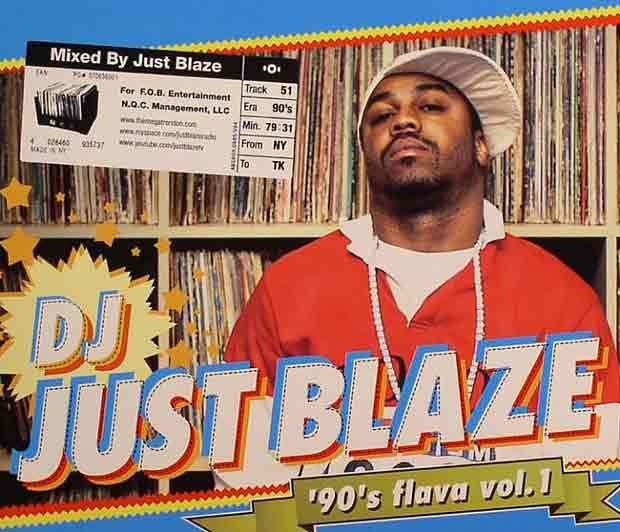 The hype about the UK's Top MC list must have spread across the pond as Just Blaze has chimed in with his top 5 MC's of all time…
The hip hop super-producer came with a surprising collection of MCs, none of which are known for topping G.O.A.T countdowns. Legends like Tupac and Biggy were overlooked in favour of heads that could be described as your favourite rapper's favourite rapper.
Case in point, The D.O.C. The Texan rapper's career was taking off when he damaged his vocal chords in a car accident shortly after the release of his debut album. He went on to become Dr Dre's ghostwriter and what could be described as a consultant on both Dre's 2001 and the mythical, Detox album.
Mobb Deep's Prodigy is another rapper often regarded as one of the best in the business. Blaze lists '95-era Prodigy who he describes as 'the maestro to the opening line'.
Public Enemy's Chuck D is also included for his militancy and support of black pride. Blaze admits Chuck isn't the best lyricist, but 'his voice and his presence made you stop and listen'.
The lesser-known Brother J of X-Clan made the list for his 'rhythm, his flow, his vocal presence, the knowledge he was kicking'.
The Beastie Boys take one of the five spots as a group. Though this inclusion probably raised eyebrows globally, he explains how their style bagged them a place, 'one thing about the Beastie Boys is that none of them ever really had "verses". Everything was them playing off of each other.'
What do you make of Just Blaze's list?
Originally published by SB.TV