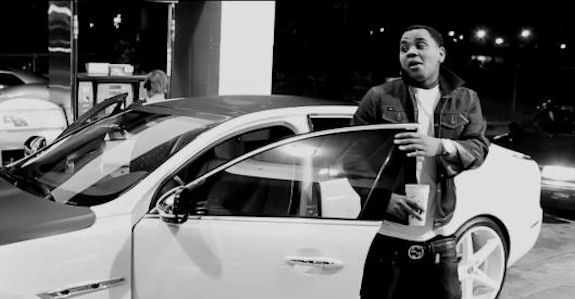 I'm a little late to the Kevin Gates party. I heard the name tossed around, but nothing brought me to a click. Eventually, I found myself downloading his newest tape, Stranger Than Fiction, when I someone posted about the second verse on "Careful" being unreal. I couldn't agree more. "White automobile looking like teeth enamel" with the voice of a drunk hilljack is perfect.
Gates, a chunky thug from Louisiana with a generous amount of tattoos on his face, seems to switch up his voice on every song. From the two very different verses on "Careful" to the raspy reflection grumble on "MYB," it's obvious KG is a fan of narrative, an actor telling the truth through every street perspective imaginable. Massive beats perfect for strip clubs at 2:00 p.m (or "4:30AM"). The lasers and pianos hustle through "Smiling Faces", a track taking Gates from contemplative and sad to anxious and angry. The switch ups are perfect, definitely making his own lane of southern storytelling. One might see Gates as a schizo, others as a rapper impossible to understand his character, but I see him as an author, a vivid short story writer of the life around him.
Check the video of MYB with Starlito where Gates reads the Bible in prison and Starlito drinks inside an abandoned housing unit. Download Stranger than Fiction for free while you're at it. Respect.