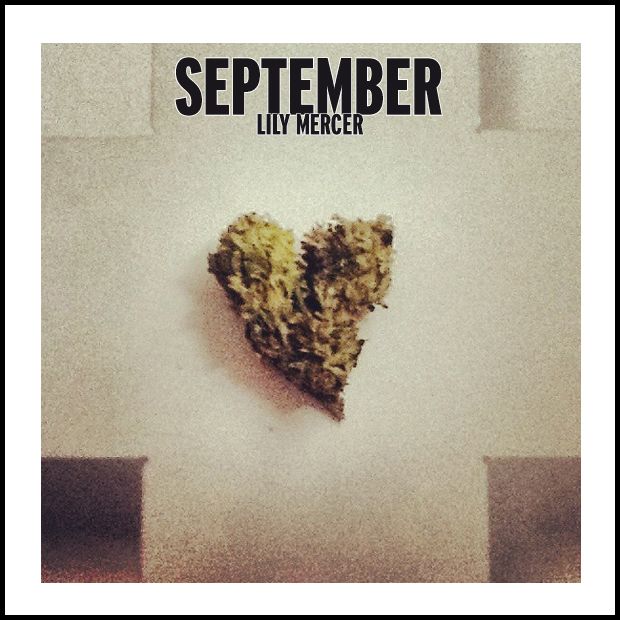 I post a few hundred songs on my blog each month and often feel that some deserve slightly more exposure than they get. I might be listening to a certain track on repeat, but you don't know that, so I've decided to introduce a mixtape series.
Each month I'll be releasing 10 songs from the previous month which have received extraordinary play from me. It's not a popularity contest, these are simply the songs I can't get enough of. The songs will have been released sometime within the month in some form, so while the audio may have been released in May, if the mixtape dropped in the last 30 days, I'll include it as a release from that month. Yes, it's cheating. No, I don't care.
I hope you appreciate the series and don't judge me for my amateur cover art and random taste in rap music.
Download the first mixtape, September.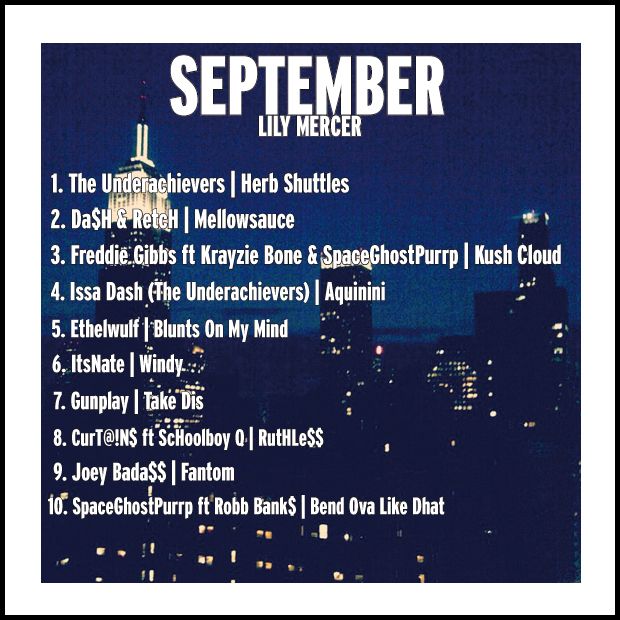 If you missed them the first time round, here are the links to the original posts
1. The Underachievers – Herb Shuttles Video.
2. Da$H & RetcH – La Cienega EP.
3. Freddie Gibbs – Baby Face Killa Mixtape.
4. Issa Dash (The Underachievers) – Aquinini.
5. Raider Klan – RVIDXXR KLVN Presents : 2.7.5. Greatest Hits Vol.1.
6. ItsNate – Never Average Talking Excellent Mixtape.
7. Gunplay – 601 & Snort.
8. Curt@!n$ ft ScHoolboy Q – RutHLe$$ Video.
9. Joey Bada$$ – Rejex Mixtape.
10. Raider Klan – RVIDXXR KLVN Presents : 2.7.5. Greatest Hits Vol.1.