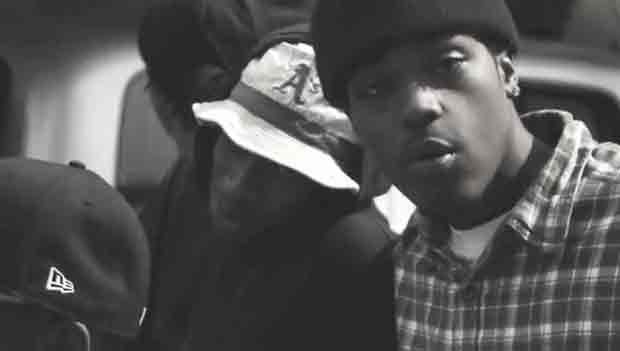 Main Attrakionz are ill. Consisting of Oakland MCs, Squadda Bambino and MondreM.A.N, the group create perfect music for cruising around the city. Or the Universe.
In all honesty, it took me a minute to adjust to their sound because it sounded so alternative to other music around at the time. But when I put my iPod on shuffle, I soon found myself asking 'What the fuck is this amazingness?' whenever their tracks came on. My membership to the Main Attrakionz fan club was confirmed when I heard a sample of The Delphonics', La-La Means I Love You on My Only Love Song.
Their tracks often sound like two songs playing simultaneously, but while one may be a hard boom-bap style beat, the other is a soothing harp on a constant loop. Perfectly selected samples are manipulated to the extent that they often sound like they are being played backwards or way too fast.
As 50% of Main Attrakionz, eighteen year old MondreM.A.N has just dropped his new mixtape, Dope Since '91. The mixtape displays the same abstract style, including a track with a chorus consisting solely of the names Willy Wonka and James Brown.
Download it for free here and while you're there, why not get their whole back catalogue?