2013 has been full of amazing interviews for me. Here are my favourite ten…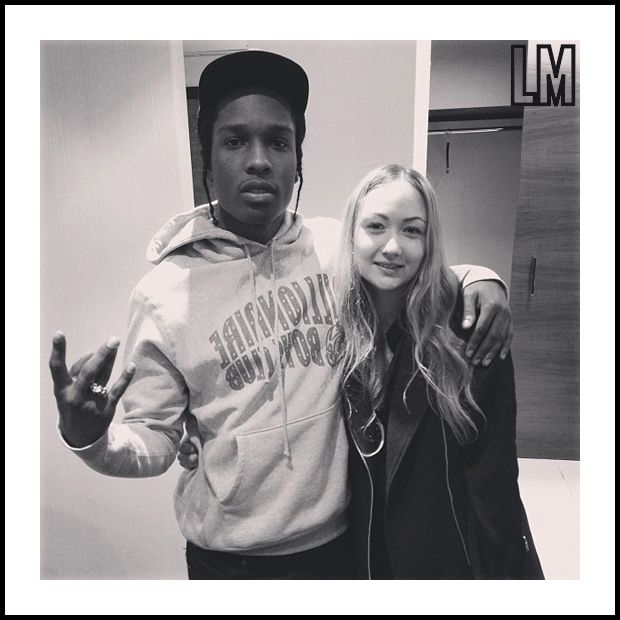 10. A$AP Rocky
After two years of postponed or cancelled interviews, I interviewed A$AP Rocky at the start of 2013 in the middle of a rare London snow storm.

8. Vic Mensa
I interviewed Vic twice within the space of a week, once for an article I wrote for Viper on Chicago violence, then again for The Lily Mercer Show. The first was serious and depressing, the second was fun and light-hearted, I like that Vic's music can touch on both sides of life in his city and not be dragged down by it. The highlight of the second interview was when I blew Vic's mind with the story that Kel from Keenan & Kel became Waka Flocka Flame.
The Lily Mercer Show | Rinse FM | September 22nd 2013 | Vic Mensa by Lily Mercer on Mixcloud

8. Chance the Rapper
This interview for The Lily Mercer Show took place shortly after the release of Acid Rap. I think it was my first live radio phone interview, which was terrifying, but not terrible. Although I suspect Chance may have gone to the store during the interview.
The Lily Mercer Show | Rinse FM | 13th May 2013 by Lily Mercer on Mixcloud

7. Kelela
I was completely obsessed with Cut 4 Me when the interview took place for The Lily Mercer Show. Somehow I accidentally figured out the concept for the mixtape. Shout out to Jaheim every time.

6. Mac Miller
Our fourth and longest interview, this one was for my second cover story and took place in June. My dog Goldie came to the photo shoot. The interview took place via phone a week later following the release of Watching Movies With The Sound Off when Mac was on tour. During the interview he took the phone on stage during Chance the Rapper's sound check. He also passed the phone to Vince Staples who I chatted with for a few minutes.
Read the article here.

5. Ghostface Killah
Interviewing Ghostface never get sold, this time I sat beside him on a bed in a roomful of people while he ate pasta and told me about "The Legend of the Ghostface Killah". He's still the best.
The Lily Mercer Show | Rinse FM | 22nd April 2013 by Lily Mercer on Mixcloud

4. Flatbush ZOMBiES
This was the first in Rinse TV's The Lily Mercer Show series, definitely my most entertaining interview this past year!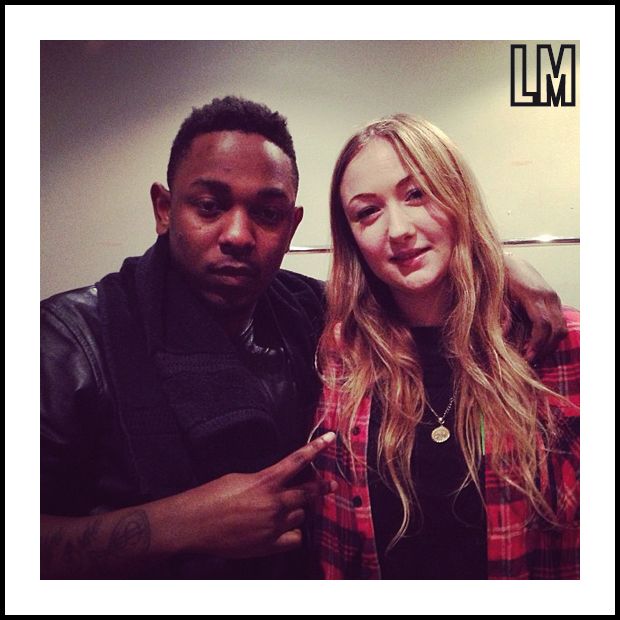 3. Kendrick Lamar
Kendrick was the second guest ever on The Lily Mercer Show. It was the third time I'd interviewed him but good kid, m.A.A.d city had come out a few months before and he'd just performed a sold out show. I told him people would have to step their game up following the album's release. He said,"You think so?"
The Lily Mercer Show | Rinse FM | 24th January 2013 by Lily Mercer on Mixcloud

2. Ashanti
Such a surreal moment. ASHANTI! I was very fan girl but I feel no shame. Definitely my favourite guest on The Lily Mercer Show in 2013.
The Lily Mercer Birthday Show | Rinse FM | December 1st | Ashanti by Lily Mercer on Mixcloud

1. Mystikal
Another surreal moment, especially since it happened minutes after seeing him perform his Move Bitch verse. Highlight of SXSW.
This year I also interviewed Wavy Spice, Kendrick Lamar, The UnderAchievers, Gita, Flatbush Zombies, ItsNate, Ash Catch'Em, Hit-Boy, Chuck Inglish, GrandeMarshall, King Louie, Deniro Farrar, Piff Gang, RatKing, Ghostface Killah, Darq E Freaker, Chance the Rapper, Slum Village, Katryanada, Denitia and Sene, Remy Banks, Joey Bada$$, MeLo-X, A$AP Rocky, Bishop Nehru, Mr MFN eXquire, World's Fair, Dillon Cooper, A$AP Ferg, Problem Child, Denzel Curry, J.D. Reid, Vic Mensa, Robb Bank$, Kelela, Fresh Daily, ScienZe, Chuk Le Garcon, High Im Ry, Sasha Keable and more.