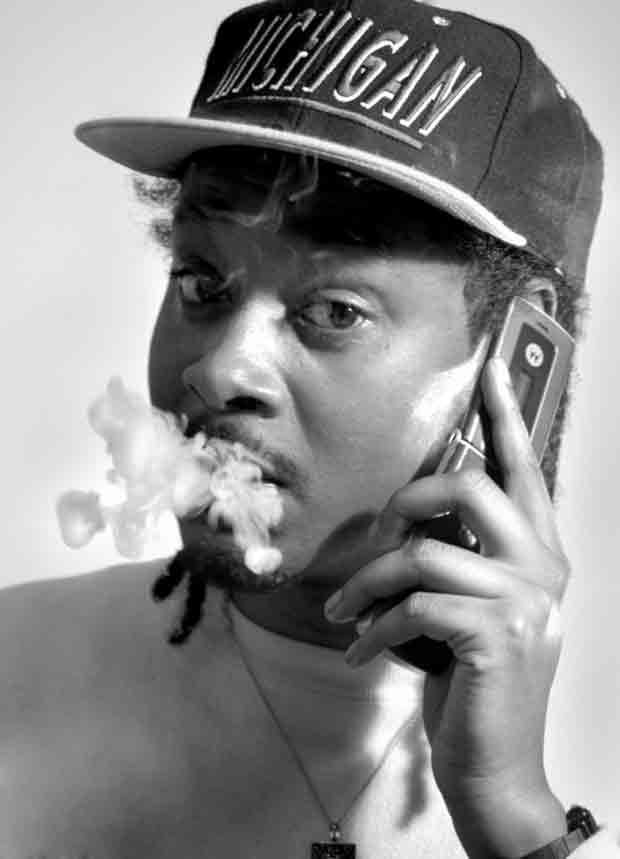 At SB.TV we love the underground music scene and are always on the lookout for the stars of tomorrow. So we welcome you to Ones To Watch. Each month we will introduce you to an artist we think you should be looking out for. First up is Danny Brown….
Danny Brown's archive is as versatile as the music scene of his hometown, Detroit, as he combines a wide range of influences from techno to The White Stripes. He also looks to the UK, naming several grime pioneers as inspiration, Dizzee Rascal in particular. With such a mix of inspiration, his sound is versatile. The raw attitude onRe-Up is reminiscent of Wu-Tang, while the softer tones on S.O.S take you back to Andre 3000. Like 3000, Brown's got a unique sense of style. But don't let yourself be distracted by the zebra print skinny jeans. This dude's got bars.
Those familiar with Brown are in agreement that he dropped some of the best underground hip hop releases of 2010. First came the mixtape, Detroit State of Mind 4 then the album, The Hybrid. Later in the year he teamed up with G-Unit's Tony Yayo on Hawaiian Snow. All of his music to date has been released for free download, with the exception of Hawaiian Snow.
At times, Brown's voice goes up a few pitches as he morphs into 'The Hybrid'. Some have said they don't like the sound of Brown's voice, leading him to rap, "They don't like my voice on the Internet, but what the f*** you think we havin' n****? Phone sex?" And here lies his trademark: the sense of humour. Brown's funnier than a stand up comedian as he cracks jokes with more skill than your favourite rapper ever could. His explicit lyrics par with ease, from skets, "Hittin' y'all raw is like wettin' Gizmo after 12." To those unwilling to take notice of him, "Keep sleepin' on me, I'ma wake up with your bitch. Rollin' over askin' her, 'Know how to make grits?'"
But it ain't all fun and games. Brown's ability to combine his humour, wild fashion sense and love for weed with tales of his tough upbringing slanging crack make him one of the realest out there. He expresses regret at selling drugs to a pregnant woman and displays honesty about alcohol addiction in his family.
He's already teamed up with some of the biggest names in Detroit's underground scene, from Slum Village's Elzhi and T-3, to Black Milk and Guilty Simpson. Brown's no new face on the scene. Back in 2004 he was close to hooking up with Roc-A-Fella Records, but the label disbanded. Brown's still unsigned, but I don't think he'll be short of options in 2011.
Tell Big we love him so, but right now Danny Brown's unbelievable.
Originally published by SB.TV