They say beauty's in the eye of the beholder / That's why I look in the mirror every morning and realize how fly I am" – Cam'ron Giles.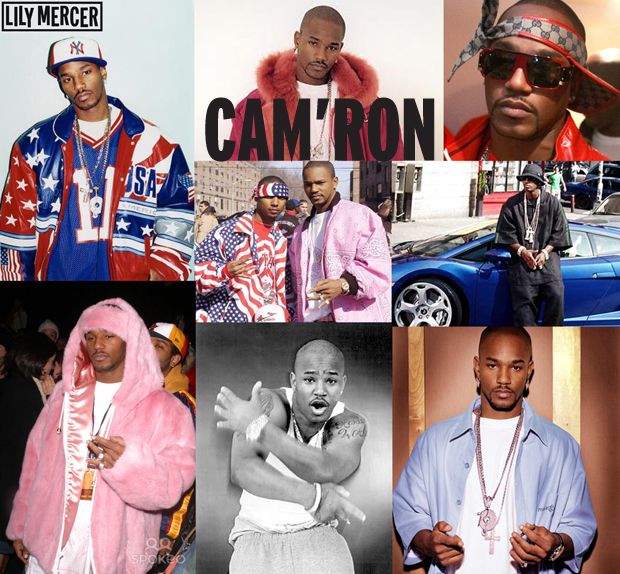 Dare we say it, no one in the history (and probably future) of men in pink, will come close to Cam'ron's legendary looks in the flamboyant flamingo-hue. Displaying his Harlem flair, Cam expressed his eye-catching sartorial tastes proudly, never once allowing you to question his masculinity.
You can't buy this in stores — you gotta be born with this. This is instilled in you. I should bottle it up and sell my swagger. I could get at least $12 million for it because ain't nobody else got it."
Though he later went on to say, "I don't rock pink anymore, it disgusts me," Cam'ron truly demonstrated the potency of his style influence with that iconic Pink Panther ensemble. Spreading profusely throughout the state of New York and beyond, kids and 30 something rap aficionados alike copped everything from pink Timberlands and Converses to team jerseys and polo tops in an effort to emulate Cameron Giles' cool. The early noughties marked a moment that pinnacled the sway that the Diplomat way of life had. They became, not only an influential group in the soundbeds of hip hop, but a force to be reckoned with in the style stakes.
When I was wearing pink, I was doing it because everyone wasn't doing it. Then when everybody started doing it, I stopped doing it, I see I have such an effect on people with colors like I'm Crayola. But until I switch up my color definitely, I'm wearing the white tee like I'm from Atlanta."
Justifiably his pink camouflage set and pastel pink bandana-motif bomber jacket were incredibly sought after items but, Cam's fashion was broader than simply wearing pink. He encompassed the staples of contemporary hip hop trends. Classics such as the over-sized white tee or wife-beater. Whether clad in camo or black from head to toe, he possesses a style that is uniquely his own. With memories of his velour sweats, stars & stripes, a little PVC or even the odd tie and collar, his aura permeated beyond the fabrics on his back.
Add on some extra pink, I get extra hate / Know how I deal wit' it, I move extra weight."
Partial to luxury designer goods, Cam's famous for pulling off overwhelming amounts of jewelry elaborately encrusted with diamonds. "If I had on 'Bama line Corduroys, Cam will shine / Canary burgundy: I call it "Lemon Red" Yellow diamonds in my ear / Call em "Lemonheads"…. We the Moody, Gucci, Louis and Pucci men / Escada Prada / The chopper it got the Uzi lens."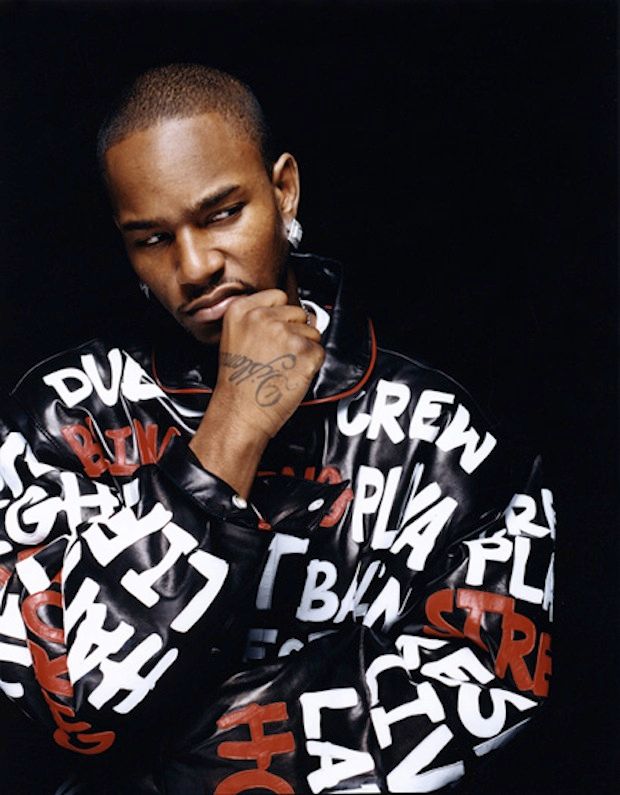 While the extension of creative individuality for women in entertainment usually flows to nail and hair adornments, Cam'ron extended his cocksure fashions to his expensive toys. A stand out being his unforgettable Pink Range Rover which featured in the videos for Killa Cam and Get'em Girls in the early 2000s.
Knock knock, who's there? Killa Cam / Killa who? Killa Cam, hustler, grinder, guerilla true/ Oh my chinchilla blue, blue you ever dealt with a dealer."
In an era in which opulent furs were in abundance, Killa Cam stood out. Bar perhaps Mr Diddy and Mr Killah, Cam takes the title for pulling off plush animal skins. The memory of his cosy purple trimmed fur and suede jacket still lingers and illustrates, among many other examples, just how the Harlemite managed to look larger than life when he stepped out. And he didn't give a fuck about PETA: "You got pets, me too, mines are dead / Doggy on fire minks gators that's necessary / Accessories my closet's pet cemetery / I get approached by animal activists."
But high standards weren't limited to his own outfits. Cam's Hey Ma spoke volumes of his expectations of females, "I mean she do be winnin', Louis spinnin' / Go to the crib, she got the Gucci linen." While the term 'swagger' has long been butchered and decimated, Dipset don Cam knows style means more than the clothes you wear.
Fly doesn't necessarily mean your clothes. Fly means when I wake up in the morning, before I put my socks on, I'm fly. I'm at the hotel somewhere, takin' a piss in the morning like, 'I'm Cam, man, I'm fly.' I don't even got my T-shirt on and I already know I'm fly before I wake up in the morning. When I get out the bed, I say my prayers and be thankful for being so fly. I be having cold sleep in my eyes and I know I'm still at the bathroom, fly like this. It's a whole swagger, a bathroom swagger."

Credits:

MTV.com
Rapgenius.com
The Fader
Complex.com

Words by Laura Arowolo

Previously: Lil' Kim.