It often takes the death of an evil man for his atrocities to be discovered, look at Jimmy Savile. Now I'm patiently waiting for the end of Terry Richardson.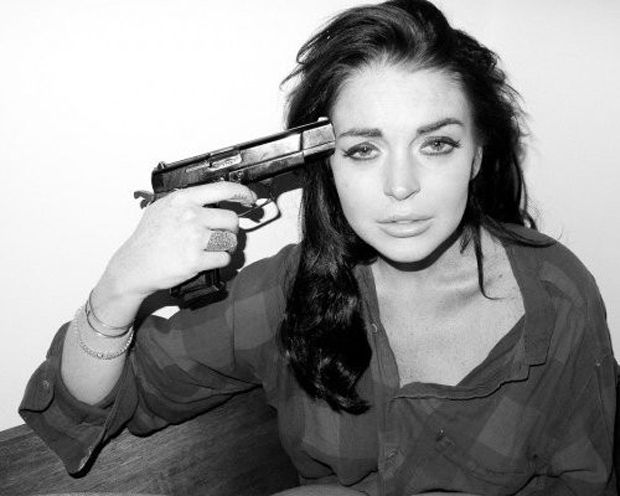 Sorry guys, this isn't an entertaining tale about DMX hanging out with his canines in the studio. Or even an anecdote about 2 Chainz and his horse friend. It's time for a serious matter. If you've been following my blog long enough, you'll know that I'm prone to rant-pieces targeting men that hate women. Remember the literary emasculation of M.O.P.'s DJ?!
I've cut back on "wranting" as I try and become this thing called a music journalist. But if you know me, you'll know I'm not one to hold my tongue. So here I go…
I've seen a lot of allegations thrown at Beyonce in the past fortnight. First, health advocates are angry that she signed a $50 million deal with Pepsi. *Disgruntled noise* Then feminists got angry about her being all sexually suggestive on the cover of GQ. *More disgruntled noise* But while everyone was asking, "Now why you wanna go and do that Ma, huh?" the real issue was not being discussed at all: Why was the global icon to millions of young girls, photographed by a man accused of sexually abusing underage models?
You may be wondering where these open-allegations come from. Obviously Terry Richardson has never photographed me, but a close friend of a close friend was once his subject. She eventually left his studio in distress after being berated for refusing to remove her top and bra. Doesn't this make you want to punch him in the face? If not, just Google "Terry Richardson Rapist" and do some research, there are much worse accounts out there. Like the girl forced to give him oral sex in front of his assistants, who handed her a "cum rag."
If you think that this man is an artist, please locate your local portrait gallery and discover the definition of art. You are wrong.
If there were any justice in the world, publishers, editors, modelling agencies and bookers would blacklist a photographer like this, instead of sending him more girls to manipulate and abuse. But if there were any real justice in this world, I would have become a high fashion model, worked with Terry Richardson at the age of 15 and then [I'm guessing the police aren't interested in photographers sexually abusing models] introduce him to my 6'4" brother.
In actual fact, we'll probably all continue turning a blind eye to this 70s porn-reject. The fashion and music industries will continue to feign awe at yet another photo of a celebrity against, now here's the revolutionary part…. A WHITE BACKGROUND!!!! And can you imagine if he, [OMG] used a flash! Yes, a flash!
Imagine, if Beyonce, an icon for young teenage girls, many of whom aspire to be models, had said to GQ, "Can we use another photographer please? Ideally one that hasn't pressurised a young girl into a sex act." Something tells me GQ would rather have a cover of Beyonce in panties than no Beyonce in panties. Therefore, she, the most powerful female on the planet, could have done something to help womankind. And stop the bulbous monster they refer to as Terry Richardson.
Alas, it's one big step for Terry Richardson, and one big step back for women against abuse.
Now back to scheduled broadcasting.