Flatbush, Brooklyn duo, The UnderAchievers are working on an EP with esteemed producer Lex Luger…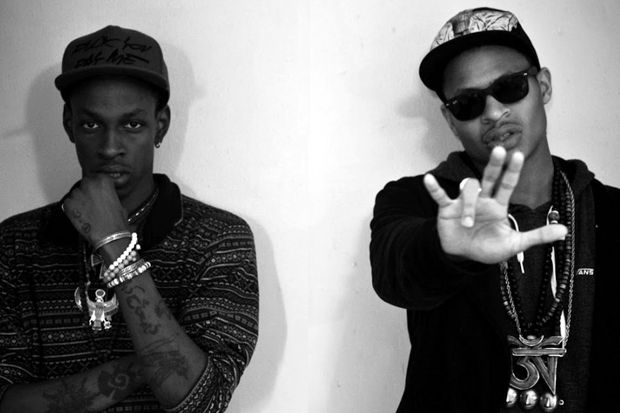 Signed to Brainfeeder, the pair are following their hotly anticipated Indigoism mixtape, starting with new video, The Proclamation.
The Proclamation has not been confirmed as a Luger beat before the track's video was quickly taken down from YouTube, to which one half of the duo Issa Gold tweeted: "No more music video. Shutouts to the psycho videographer @YashPash for deleting the video of the Internet because of his "personal legend"."
Gold then warned others, "Never work with unprofessional people on drugs (excluding marijuana), never.", before signing off with, "Kid told me they deleted the video because they did some drugs and reached Christ consciousness and decided it could be better. Lmao."
While Lex Luger is better known for his production work for the likes of Rick Ross, Gucci Mane and Waka Flocka Flame, it would seem that he's now turned his attention to The UnderAchievers, known for their lyrics about spirituality and enlightenment.
The EP is scheduled to be released in August.
Words by Patrick Swift.