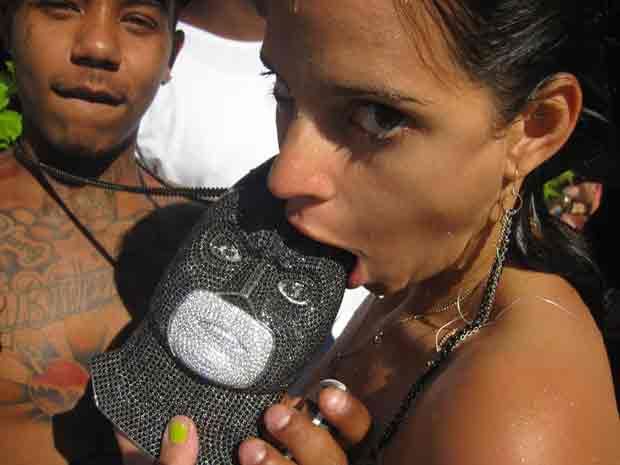 Christmas came early for Rowdy T this year, when he found Yung Berg's Batman chain in his company. Footage of the Tottenham MC wearing the jewellery appeared on the Internet this morning. In the video, Rowdy T admits, "I've never been fan of Batman, but I've been a fan of robbin'." Repping the UK he teases, "North London mate, you feel me? Ain't no crumpets round here."
So far it's unclear how he stole the Chicago rapper's neckpiece. Yung Berg, who Rowdy T refers to as a "cupcake-ass bitch" is yet to comment on the chain jacking. Yung Berg is quickly becoming hip hop's biggest robbery victim, this dude's been robbed more times than DMX's been arrested.
Yung Berg can add his name to a long list of U.S rappers who were relieved of their jewels in London. Remember Ja Rule, Juelz Santana, The Game, Akon and T-Pain?
Originally published by SB.TV